App Overview
The SendSafely Freshdesk app allows agents to attach very large files to any Freshdesk ticket and ensure the privacy of those files with SendSafely's end-to-end encryption. Attachments are uploaded directly to SendSafely, bypassing any file size restrictions associated with your Freshdesk plan. A secure link is automatically inserted into the ticket for customers to access the files.
The agent app also works seamlessly with SendSafely's inbound file collection integrations (Dropzone with Freshdesk Connector, or Freshdesk Portal Widget), automatically displaying secure file uploads from customers and making them available for easy download and decryption.
App Instructions
Any Freshdesk Admin can install the SendSafely App from the Freshdesk App Market place (Admin > Helpdesk Productivity > Apps > Get new Apps > SendSafely). Click Install to add the App.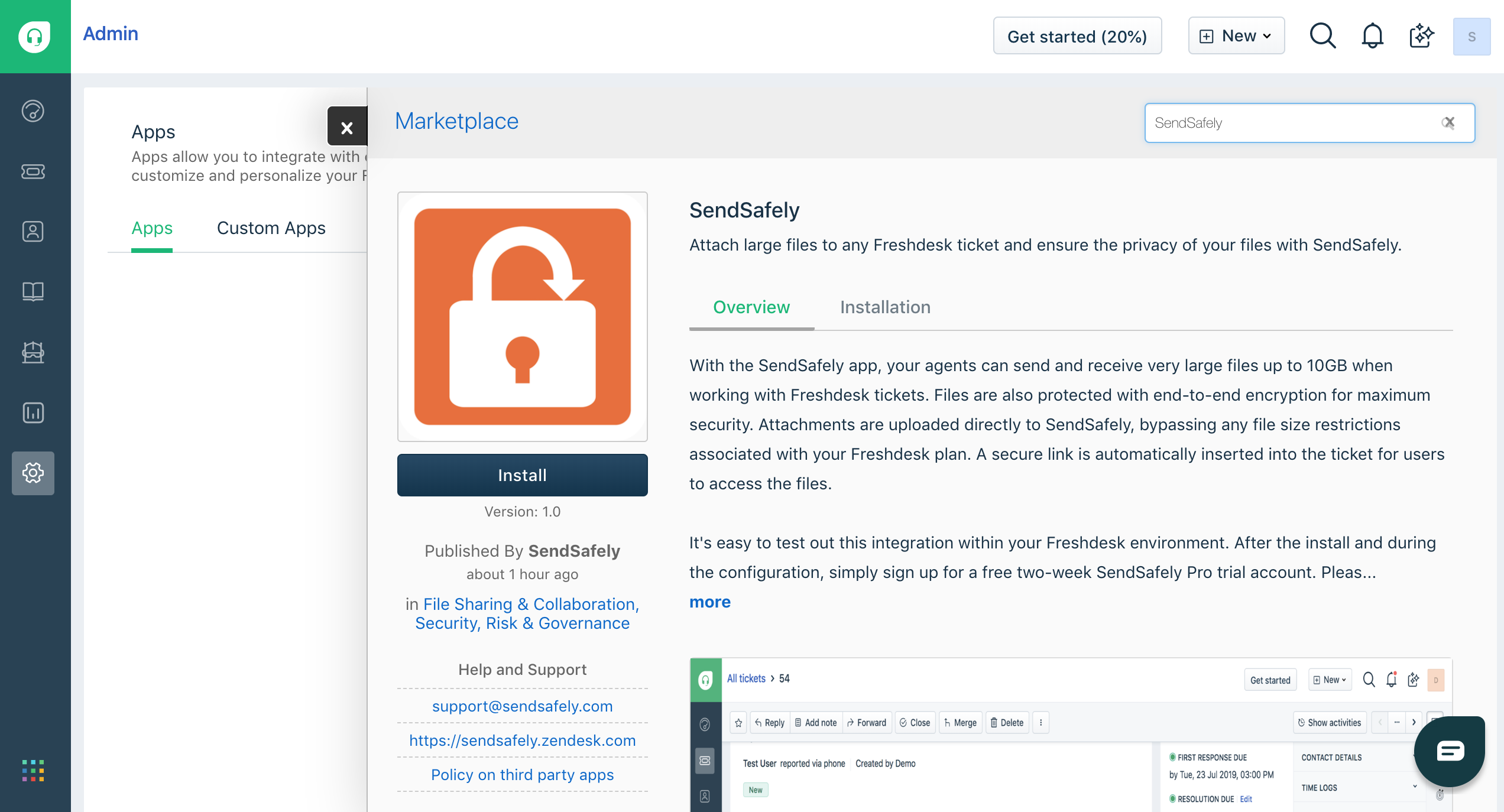 To get started with SendSafely either register a new SendSafely Pro Trial account, or log in with your existing SendSafely account. Please note that a SendSafely Business or Enterprise subscription will be required after the two-week Pro trial period ends if you wish to keep using the integration.
Once installed, the SendSafely app appears in the apps pane on the right hand side of the screen when viewing Freshdesk tickets. To attach a secure file to a ticket using SendSafely, press the orange "Attach Files with SendSafely" button. A download link will be automatically inserted into the ticket reply so that your users can access the file.
The SendSafely app will also display any secure files customers have uploaded through either the SendSafely Dropzone or Freshdesk Portal widget for easy agent access.